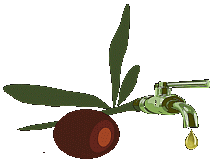 Olive on Tap Frequently Asked Questions

Q. Where is your (do you have a) Store?
A: Our store is located in Minnetonka in the Sundial Center, 5757 Sanibel Drive Unit # 7. Sundial is located just off Shady Oak Road near Bren Road. This is about 1 mile North of Shady Oak and Crosstown 62. We still appear at farmers markets, community events, and food related events year round.
In addition to the retail store, we also do free delivery to selected areas. Ckick HERE for our delivery information.
RETURN to FAQ Questions