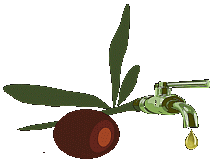 Olive on Tap Frequently Asked Questions

Q. I see you use PayPal. Can I purchase from the web site without creating a PayPal account?
A: Absolutely! When you are ready to check out, select the plain "check out" button versus the Pay with PayPal option). You will then be given the option of paying with a paypal account, or you will be able to select an option that says "don't have a paypal account" If you select the "don't have" option, you will be able to check out using your credit card without a paypal account. Paypal is one of the safest ways to pay on the internet.
RETURN to FAQ Questions