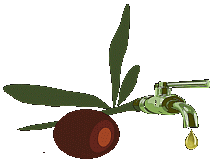 187 ml(6.3 oz)Bottles - $11.95




375ml(12.5 oz.)Bottles - $19.95



ROASTED SESAME GARLIC... This fresh roasted sesame garlic oil, when mixed with our Ginger Aged Balsamic Vinegar makes the perfect marinade for veggies, chicken, fish, and tofu. The infused flavors of the oil when mixed with the infused flavors of the balsamic vinegar are excellent for grilling most anything. Brush a little of the oil on French bread, hamburger or hot dog buns and toast them on the grill. Awesome!





Click HERE to Return to the Olive Oil Tap Room